How are you getting ready for that green, pinching day? Maybe you have decorated a mantle, a vignette or preparing a green inspired meal or yummy treats. If you are, then this is the week for you to share it all right here.
In honor of this "green" challenge, I have created a St. Patty's Day round up.
For the love of burlap………Burlap and wood sign from Burton Avenue
How about some FREE cupcake toppers? Love these from Hoosier Homemade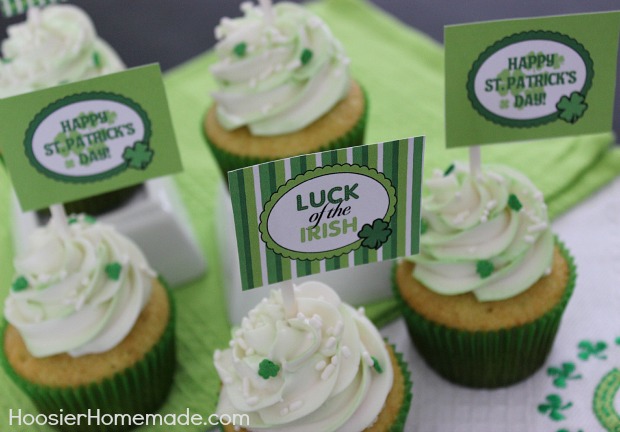 Because I adore wreaths……..Shamrock Wreath from Top This Top That
So much inspiration!!! Be here this week for tutorials and be sure to link up and show off your "green." It is hard to vitrually pinch you but if you don't share consider yourself pinched!!!
I cannot wait to see what you have crafted for St. Patrick's day or what you have created to eat!
What will you link up this week?
As always this week we will have 3 awesome tutorials for you and then the challenge is on. You know what to do!
Come on over this week and share your St. Patrick's Day "Green" stuff. If you made it, painted it and it is St. Patty's Day themed, then link it up!
As always, here is the schedule for the week!