There is so much talent out there and I  am  so honored you came here to show off!!!
 Be sure to go through the links and find  some  inspiration for yourself.
 Our guest judge, Randi from Sowdering About in Seattle, had the most  difficult job  picking the winners. I think she did a great job!
This is what Randi  had to say about  her  CSI judging experience.
I really enjoyed being a judge, thank you so much Dee for having me!  I LOVE looking at the incredible talent on the interwebs.  I love seeing what other people are up to.  This was an amazing opportunity for me to see and be involved with what others were doing!  I hope one day to have this opportunity to judge again! 
 
Let's see how she did.
 And the winners are…….Drum  roll  Please!
 Judge's comments in BOLD!
#12 The Fall-Green-Brown-Cream Mantel from Dear Emmaline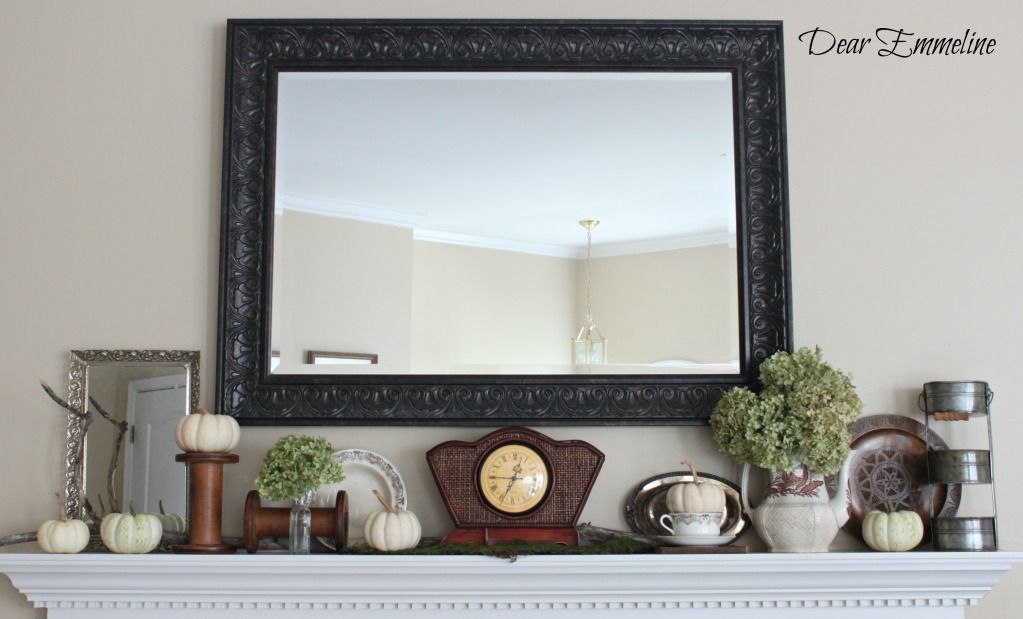 I loved this submission because it's so simple, so subtle, yet amazingly beautiful.  I love that it wasn't IN YOUR FACE fall, and not that I don't love IN YOUR FACE decor either, but there was just something about this mantel that was incredible.