Shey B has started the trend of gorgeous camera straps.  If you haven't checked out her store let me be the first introduce you to her gorgeous camera straps.  Shey has such an eye for putting fabrics together. We are pleased to have her as this week's CSI sponsor. She is offering two winners a $20 gift certificate to her shop.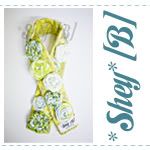 Her business is taking off and she is now partnering with a mom owned business to help her sew her straps.  Congratulations Shey! This will allow her more time with her two girls and will let her focus more on creating and designing new products.
Father's Day is this week.  Shey hasn't left the fellas out.  She also has a manly line out there!
But let's be honest, isn't it great to be a girl!?
I mean look at these beauties… I don't even need a camera, just throw one of these around my neck and I would so be couture 😉
So go check out here store and look at all she has to offer.  Plus get 10% off your entire purchase (excluding the Couture and Chic line) by entering CSIPROJECT at checkout. Thanks Shey!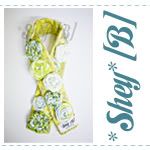 Tomorrow our link goes up at 9 a.m. EST for the Dollar Store Challenge.  Get those babies ready to showcase.