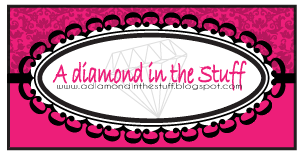 Today I'm going to share my Spring Grass Wreath with you guys today! After all, what is Spring without a beautiful wreath to adorn your door?
I started out with a square of grass from Hobby Lobby.
I cut out the middle section, making a grass "frame".
Next I grabbed a couple bags of plastic eggs, also from Hobby Lobby.
I opened them all up and placed them on my "painting board". Nice huh? They all got a good coat of primer and half were painted cream with the other half getting painted light blue.
The eggs needed some speckles so I mixed up some brown paint and water. Using a paint brush I "flicked" the paint over the painted eggs.
I glued all the finished eggs to the grass wreath, alternating colors as I went. Trying to be "random" is sometimes hard for me; I can be a little OCD when it comes to my projects.
I added a nest to the corner and placed one of the speckled blue eggs inside. A painted butterfly is sitting perched on the side of the nest.
As you can see, I took a picture frame and painted it the same blue as the eggs. I hung the grass wreath to the blue frame with a bit of muslin tied off in a bow.
So there you have it, my new Spring wreath! It reminds me of an Easter egg hunt.