Happy Earth Day!
We thought we'd release the announcement of our Reduce, Reuse, Recycle Challenge Winners a little early this weekend, to celebrate Earth Day.
And what a celebration it is, here at The CSI Project, thanks to 200 projects that reduced, reused, and recycled the mundane into marvelous!  Once again, you've amazed us with your creativity and ingenious uses of materials.  We had so much fun checking out all of the projects–we're overwhelmed with ideas!
Our guest judge this week was Janell Beals, of Isabella and Max Rooms and House of Fifty.  Janell had a lot of fun going through all your links and seeing the variety of projects.  She told us that she really enjoyed having the opportunity to discover so many new blogs.  Her favorites from the Reduce, Reuse, Recycle Challenge are in for a treat, since she had something to say about each of your projects.  You can read what Janell said about her picks in the box under each picture.
195 Yard Sale Sweater Re-do from Bumblebee & Sophie
The cutest little girl's sweater, ever.
1 Girly Stenciled Desk from Christina's Adventures
Virtually free redo using paint and a stencil.  Super pretty.
#12 All You Need is Love from Home for Hire
FABULOUS!  Love the rustic feeling with a funky high-end chic result!
#18 DIY Chalkboard Bottles from Cherry Street Cottage
Versatile and cool!
#30 Girly Recycled Chic from Cokie Pop Paper
Very pretty gift bag made with recycled plain paper bags.
#60 Coffee Filter Roses from The Little Brown House
Looking at these flowers you would NEVER know they were made from coffee filters!
#90 Bird Seed Bag Tote from Projects by Laurie
As "green" as green can get!
#120 Cheese Box Upcycle from Homework
Very chic gift box…from a cheese box.
#129 Garden Planter Hanging Light from Anythingology
Very upscale looking light fixture.
#153 Old Ladder Herb Planter from Bless
Rustic charm, to be sure.
#166 Sunburst PVC Pipe Mirror from Thrifty and Chic
Inventive and new version of a sunburst mirror!
Beckie's Favorite:
#174 Lemonade Stand from A Mile in Mom's Manolos
Jen's Favorite:
#146 Diaper Box Canvas Bins from Positively Splendid
Congratulations to everyone who was featured!  Make sure you grab a winner's button for your blog over HERE.
Two lucky winners were randomly selected this week to win camera straps from this week's sponsor, Chic Camera Strap Slipcovers.
#86 Lovely Chunky Bracelets from Besserina
#109 Fork Photo Holder from Pretty Handy Girl
Many thanks to Heather of Chic Camera Strap Slipcovers for generously sponsoring this week's giveaway!  Don't miss a visit to her etsy shop–she has such a great selection of strap covers for anyone who wishes they could have won the giveaway.
And heartfelt thanks to our guest judge, Janell Beals.  She had a tough job this week, picking her favorites from so many fantastic projects.  We hope you'll stop by her blog, Isabella and Max Rooms, and get to know her better.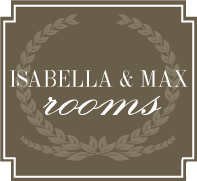 Did we mention  that we can't wait for all the eye candy that is sure to await us in Janell's soon-to-be-realeased e-zine, House of Fifty?
And thanks to all of you, CSI Project Readers, for making each challenge week so full of inspiration and ideas!  We hope you are enjoying our newly designed site.  Click HERE to find out more about how you can have your tutorial featured on The CSI Project, or help us come up with more challenge ideas!
Join us next week for: Wreaths and Door Decor!