This was a fun week and I was so inspired your DIY Halloween costumes. I think the word "wow" came out when I saw them. I am so honored that you came to The CSI Project to share. The creativity is amazing!
  Be sure to go through the links and find some inspiration for yourself.
Our guest judge, Talitha from Love, Pomegranate House had the most difficult job picking the winners. I think she did a fantastic job though!
Here is what she said about her judging experience.
Oh my goodness, you people are seriously creative! That was so fun to get inspired by all the creativity! I loved looking through and seeing all the fantastic creations!
She had the hard task of selecting the winners, so let's see how she did.
Judges comments in bold.
Now, onto the winners!
And the winners are……drum roll, please…..
#7 Flo from Progressive Costume from Girl Loves Glam
I absolutely love the simplicity of this costume, but also how completely recognizable the character! I may have to keep this in mind for next year!
 Wow, this is such a hard pick!!!
#52 The Corpse Bride from Family Ever After
This costume blows me away! The details are amazing! From the makeup to the dress. Wow, wow, wow!!!
Congratulations to all of the CSI winners. Be sure to go grab your button here and proudly display on your blog.
You have earned it!
But wait, there is more.
The lucky winner of the Handmade by Hilani Giveaway is …….
The winner(picked by Rafflecopter is…..
Diana Michele Hawkins-Rushing
Email:  rushingmom@gmail.com
Congrats!!!
Email me at dee@thecsiproject .com to claim your prize
Thank you to Talitha from Love, Pomegranate House for being this week's guest judge and making those incredibly difficult picks. Being a judge is not an easy gig. Be sure to go by and visit her blog daily!
A special thank you to Handmade by Hilani for being a fabulous sponsor. This is a wonderful shop! Go and do your Christmas shopping there!
Be sure to come back next week for the My Painted Halloween Challenge.
This is sure to be a great week!
Come back next week for even more inspiration!!!
Be sure to read all  about the Holiday Grins Pillowcase Drive and see how you can help spread the grins this holiday season.
Also, look for the Crafty Cornucopia right here in November. I am teaming up with some of my favorite bloggers!!! More info to come!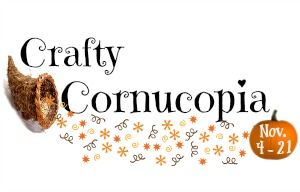 Have a happy and safe weekend!