Hello CSI Project peeps! I'm Alecia from Chicken Scratch NY. If you aren't familiar with my blog I cover a whole bunch of topics, from growing my own gourmet food to life with a small farm, but my favorite topic is crafting. Christmas is my (second) favorite holiday to craft for and I've been busy this year.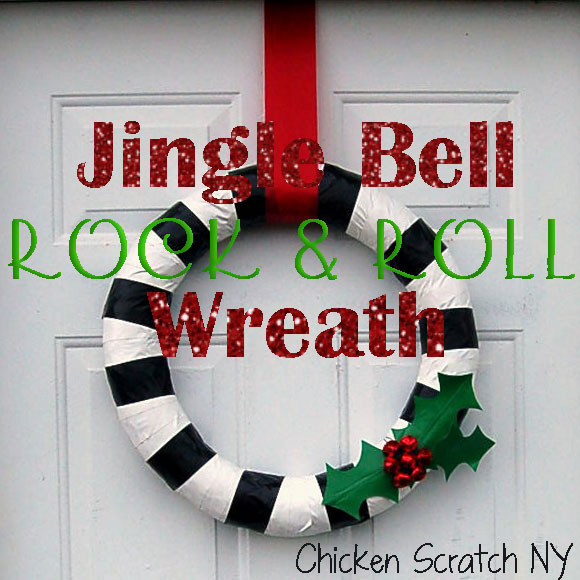 I've shared my Rock and Roll Wreath to kick off my Christmas Carols DIY series (Dee was lovely enough to share a Fa-la-la-la fabulous candle holder with my readers) and Linky Party.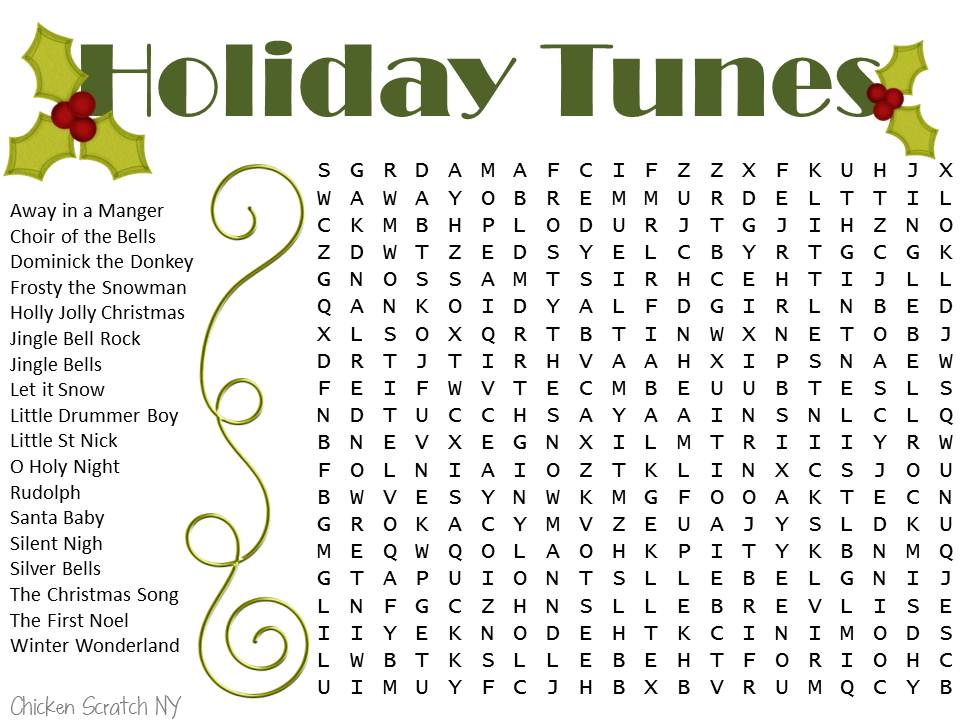 I also make printable Christmas and holiday themed word searches that are available for free on my blog.
I'm here today as part of Dee's creating wrapping series. This is what I came up with: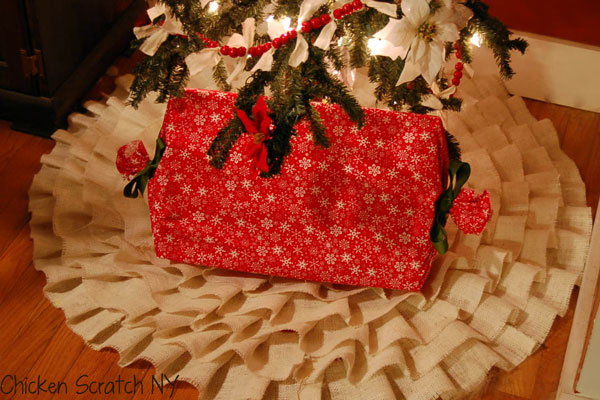 I'm a eco-friendly person, I graduated from SUNY Environmental Science and Forestry. As much as I love wrapping presents in pretty paper I cringe with every time I see a giant garbage bag filled with discarded paper. This 'wrapping method' is easy, reusable and doesn't require tape or paper. Are you intrigued? Read on my friends:
You will need:
Your boxed gift (btw my grandmother has boxes older than I am that she still uses to wrap our gifts, and she might be reading this (Hi Grandma Mary!))
A rectangle of fabric (for a T-shirt box width of fabric works well) atleast 6-8 longer than the box on both sides
Two rubberbands
Two pieces of ribbon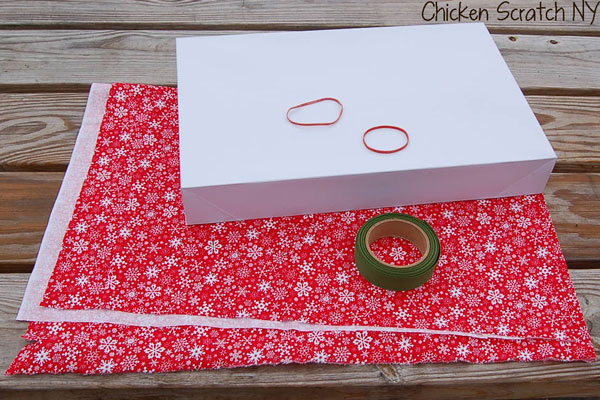 Once you get your gift all boxed up lay it out on your fabric, near the selvage edge. Now roll it up like a tootsie roll, keeping the box in the center.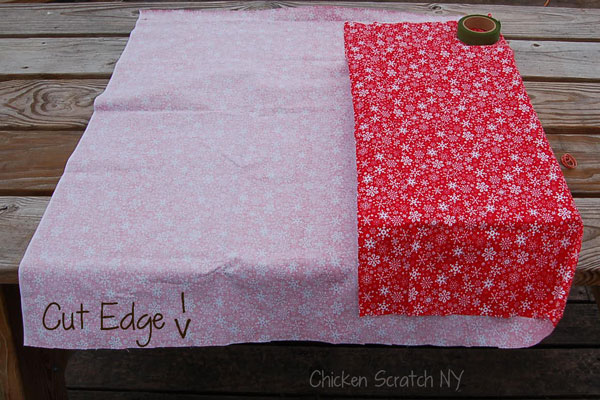 When you reach the end you should have a bunch of fabric flopping around on the ends. Use the rubber bands to scrunch it all together, again, like a tootsie roll.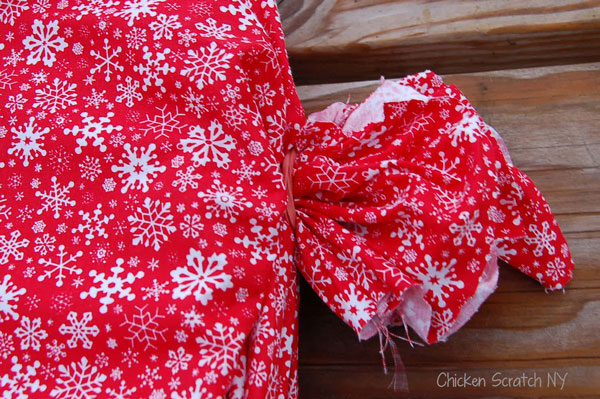 Finally tie two bows to hide the rubber bands.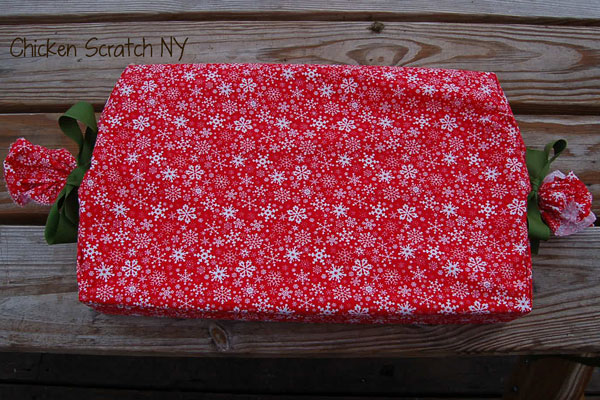 It's more expensive to start out but if you happen to be a fabric hoarder (ahem… me) it's not too bad and you can re-use it from year to year.
I hope you (don't think I'm crazy) and enjoyed my tutorial! I'd love to see you over at Chicken Scratch or you can find me on Facebook, Pinterest and Twitter 🙂