This week we are challenging you to share your Halloween Mantels and Wreaths!
We are counting down to Halloween and getting our houses decorated.
Getting those parties planned and you can't forget the costumes.
Let's talk decorating right now!
Here are a few mantels that I am loving this Halloween season!
First one is from Tattered and Inked. Love!!!
Her mantels are always so pretty! Go by and take a peek at this awesome blog!
I also love the spookiness of this next one from Ceci Bean.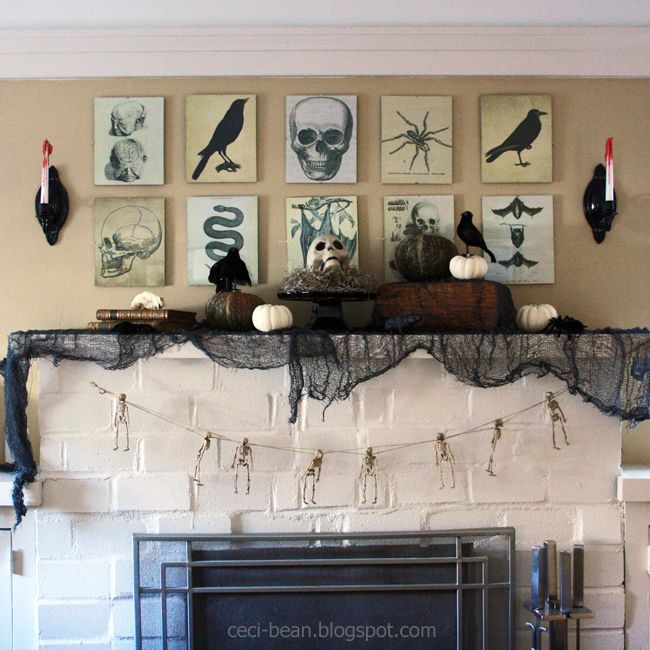 Love the printables! And look at those candles.
Love the details!
This last one is described in 1 word: Cu-ute!!!!
Oh my cuteness! Love this mantel from Priscillas.
Since the challenge is Halloween Mantels and Wreaths, I am going to show you a fantastic Halloween wreath
from The Princess & Her Cowboys.
Love the colors and be sure to check out her bow tutorial!
So, you know what to do next!
Tomorrow the challenge will begin and you can link up your Halloween Mantels and Wreaths!
Are you up for the challenge?
See you tomorrow!
If you dare!
{Insert Spooky Laugh Here}