The big love day may be over but if you are like me then your LOVE for FOOD never goes away.
This week we celebrate food, love for food and everything in between.
I am sure everyone has a Pinterest board called Recipes or something to do with eating.
You can find mine here.
I really should go through there and make something from it. I have but not enough.
Like these Glazed Doughnut Muffins from Sweet Pea's Kitchen
Oh  my yum!!!!
Or this Jalapeno Popper Bean Chili from Mel's Kitchen Cafe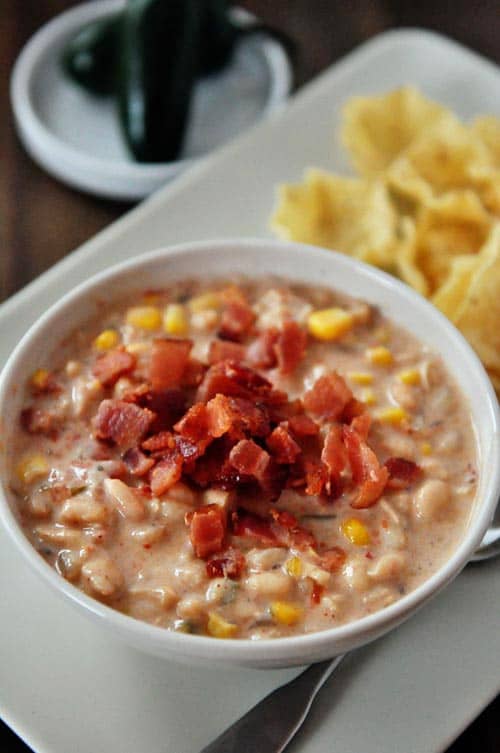 This would be so good for a party this winter.
This too: Shrimp with Alvocado Mango Salsa
See, I love food and I love that Pinterest allows me to save all of the savory, yummy food that catches my eye. Whether I make it or night, I love finding good food!
So, this week if you cooked it, created it and want to share then this week is for you!